TV Antenna WA-2900A-3D installation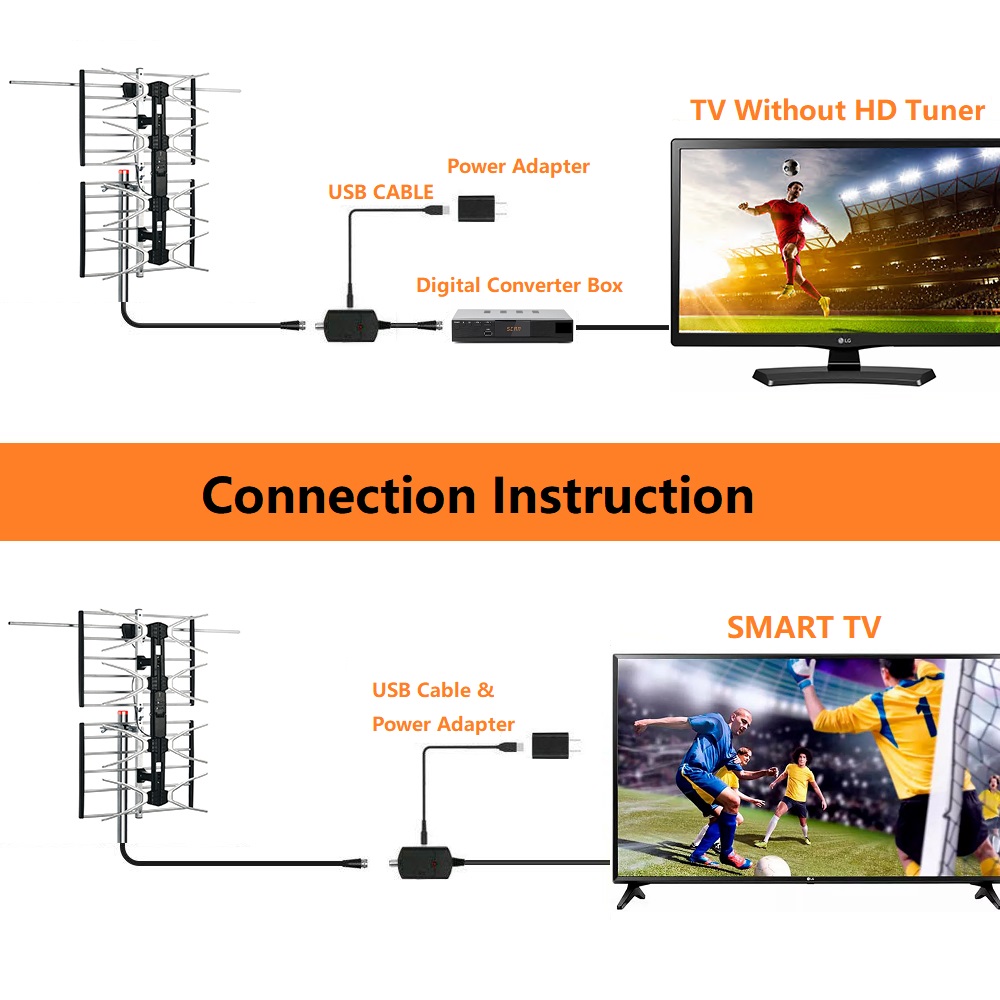 Scanning finds all available channels,
including newly added or changed.
General Instructions
1. Select MENU on the remote control that
came with your TV or digital converter box.
2. Select Channel Settings or Tuner Settings
3.Select Signal Source
4. Select Antenna or Air; not Cable
5. Select Channel Search or Channel Scan
Steps may vary. See your television's manual.